NOURISHING + SOOTHING
Regular price
Sale price
$11.00 USD
Unit price
per
Sale
Sold out
For Dry + Sensitive Skin. Vegan

A naturally conditioning and gentle cleaning bar for body and face. Minimalist and free of any essential oils, made primarily from virgin olive oil and African shea butter.
 It's safe enough for use on very dry skin, and known to help to soothe skin troubled with eczema, acne and chicken pox.
The hero in this potion is Sea Moss extract sourced from the Caribbean Island of St Lucia. Sea Moss contains a myriad of skin benefits and is naturally rich in sulphur which may help acne suffers, particularly body acne. Infused in Coconut milk and colloidal oatmeal to soothe itchy skin.
Ingredients Matter

Sodium olivate (olive) oil, Sodium Cocoate (coconut) oil, Sodium sheabutterate (shea butter), Aqua, Glycerin, Sodium sunflowerate (sunflower oil), Sodium cocoabutterate (cocoa butter), Sodium castorate (castor oil), Sodium Chloride (pink himalayan salt), Chondrus Crispus Extract, Kaolin, Colloidal Oatmeal, Cocos Nucifera Fruit Powder  
Care

Allowing to dry completely between washes will ensure a longer lasting soap bar.

We recommend using a soap dish which allows water to drain off the soap such as our handmade ceramic soap dish.

Top Trick: cut your soap bar in two and use one half at a time.
View full details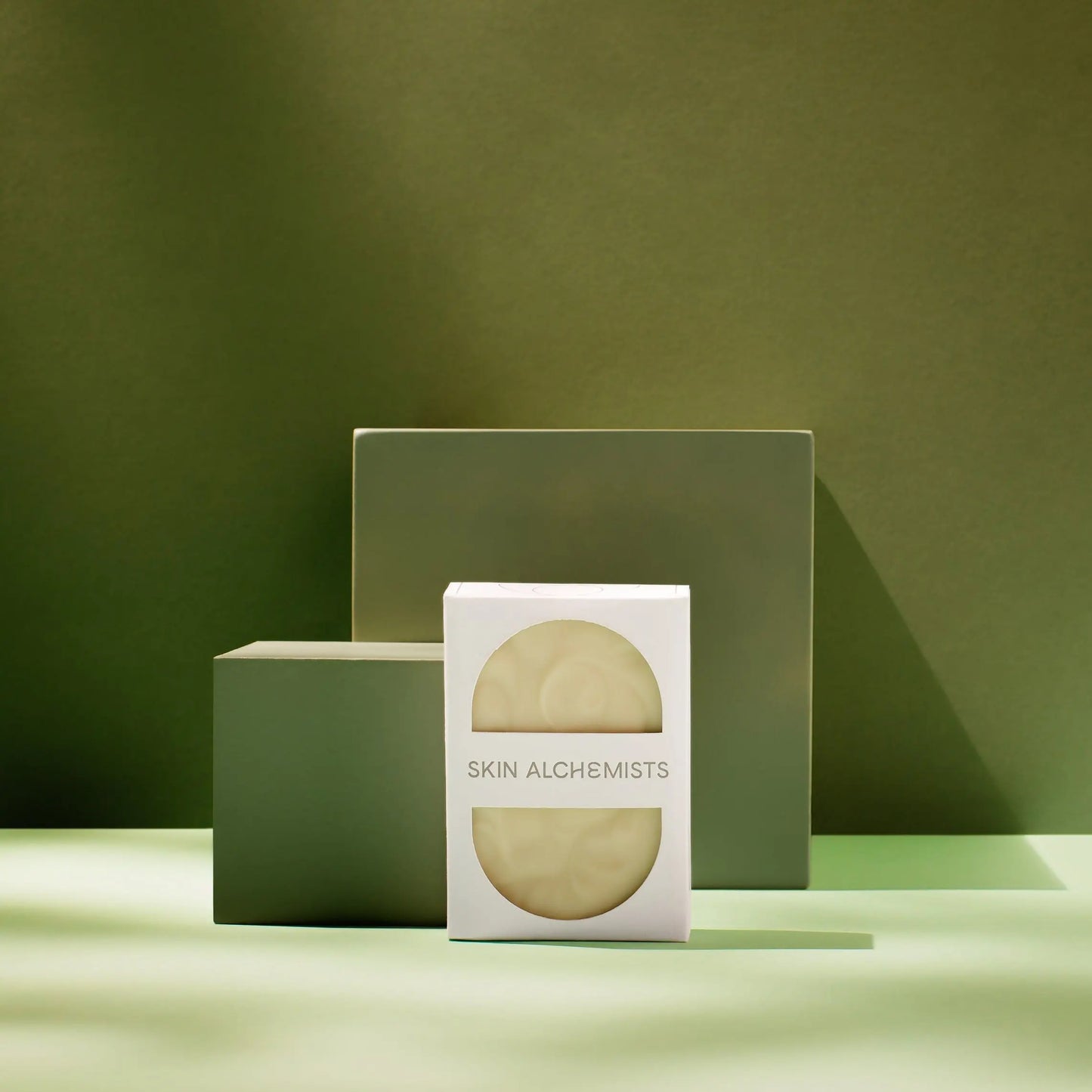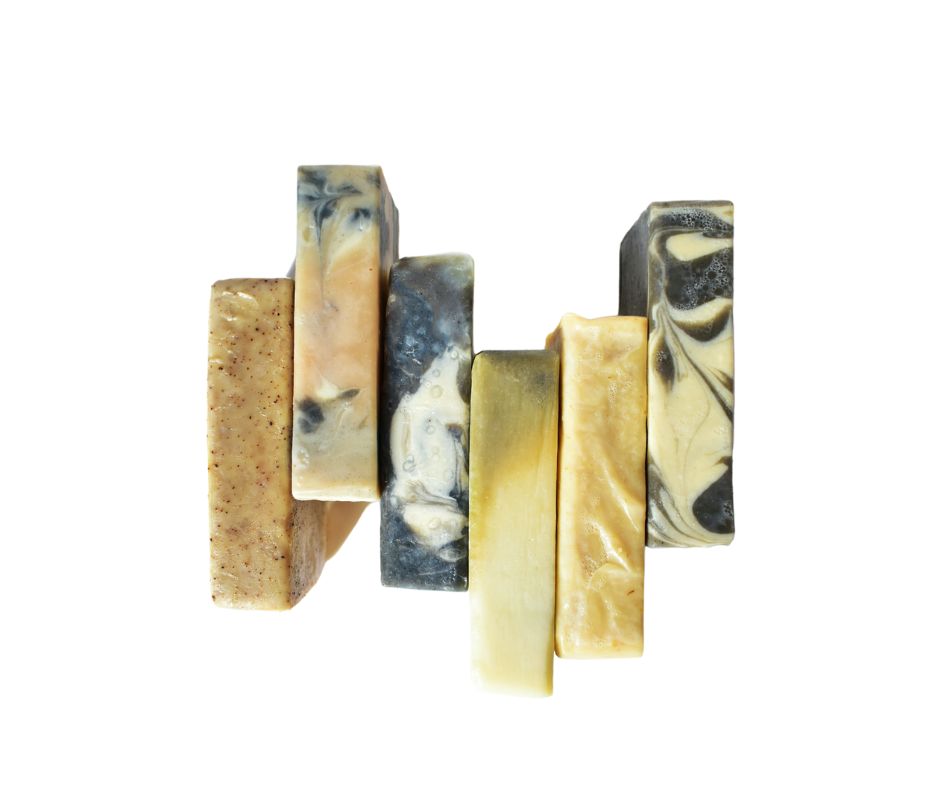 Skin Benefits
Nourishing and Soothing
Throughout the years our Alchemists have perfected a base formula unique to our soaps. A synergistic balance of Coconut and Castor oils which gently, yet effectively cleanses your skin with a luxurious creamy lather. Teamed with a deeply nourishing and moisturising blend of African Shea and Cocoa Butters infused with Pink Himalayan salt.
Due to the high content of virgin olive oil, we cure our artisan soap bars for a minimum of 6 weeks to obtain the optimal hard, longer lasting bar with a gentle creamy lather.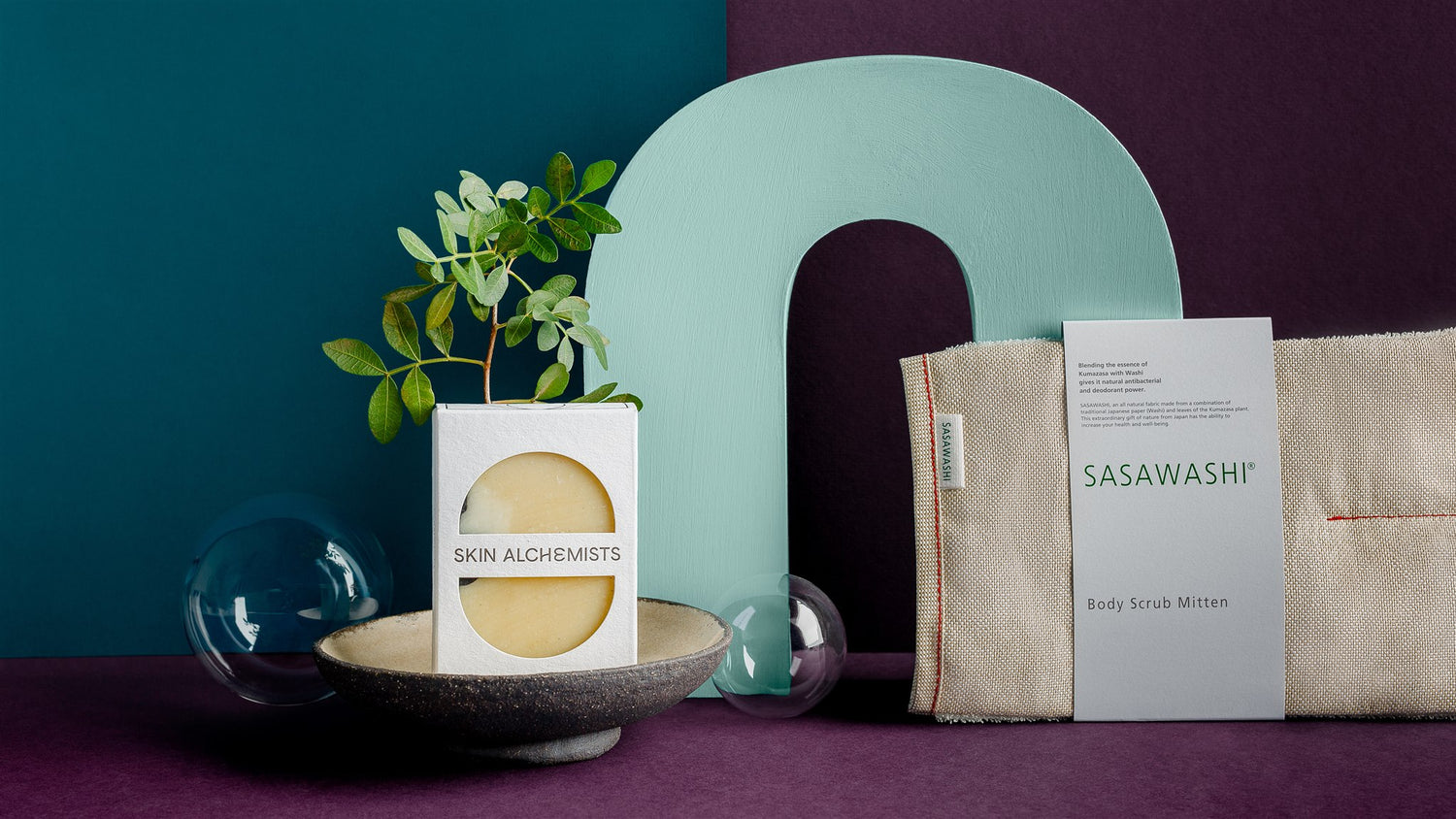 Gift Ideas
Pair a soap bar or two, with a handmade cernamic soap dish, or a sasawashi exfoliating body mitt.