UNSCENTED + FOR SENSITIVE SKIN
Regular price
Sale price
$11.00 USD
Unit price
per
Sale
Sold out
Aleppo Soap Bar
Good For Sensitive Skin Tyoes + Dry Skin Conditions
Inspired by what is thought to be the world's oldest known hard soap - Aleppo Soap.
With medieval origins, authentic Aleppo Soap Bars are traditionally made in Syria by skilled artisans through an entirely hand powered process, using methods and closely guarded secret ancestral recipes handed down from generation to generation. It is thought that many of the centuries old sub terrain chambers used to traditionally cure the soap has been destroyed by recent wars.
I've paid homage to these ancestral traditions by hand crafting our rendition using the two original ingredients of traditional Aleppo soap: Olive oil (extra virgin in our case) and Laurel Berry fruit oil. Famed for it's ability to help relieve itching from eczema, acne and psoriasis. Laurel berry oil gives this soap its unique naturally smoky scent. Whilst the exact recipes are closely guarded secrets, it is rumoured that 40% is the highest percentage of Laurel Berry oil used and yields the most premium soap - I have kept to that percentage. We then cure in a dark room for 6 months.
*Authentic Aleppo soap from Syria is made through an entirely different process. This is a cold processed soap inspired by the original methods. We do not make any claims to this being traditional, Syrian made Aleppo Soap and are grateful to the masters of the past for their crafts.
approximately 125g NET weight when packaged, however this is the only known soap to get lighter as it ages and actually floats when fully cured.                                                                                                   
Ingredients Matter

Sodium olivate (extra virgin olive) oil, Laurus Nobilus Berry Oil (laurel berry oil), Aqua, *Glycerin - *naturally occuring as part of the saponification process.
Care

Allowing to dry completely between washes will ensure a longer lasting soap bar.

We recommend using a soap dish which allows water to drain off the soap such as our handmade ceramic soap dish.

Top Trick: cut your soap bar in two and use one half at a time.
View full details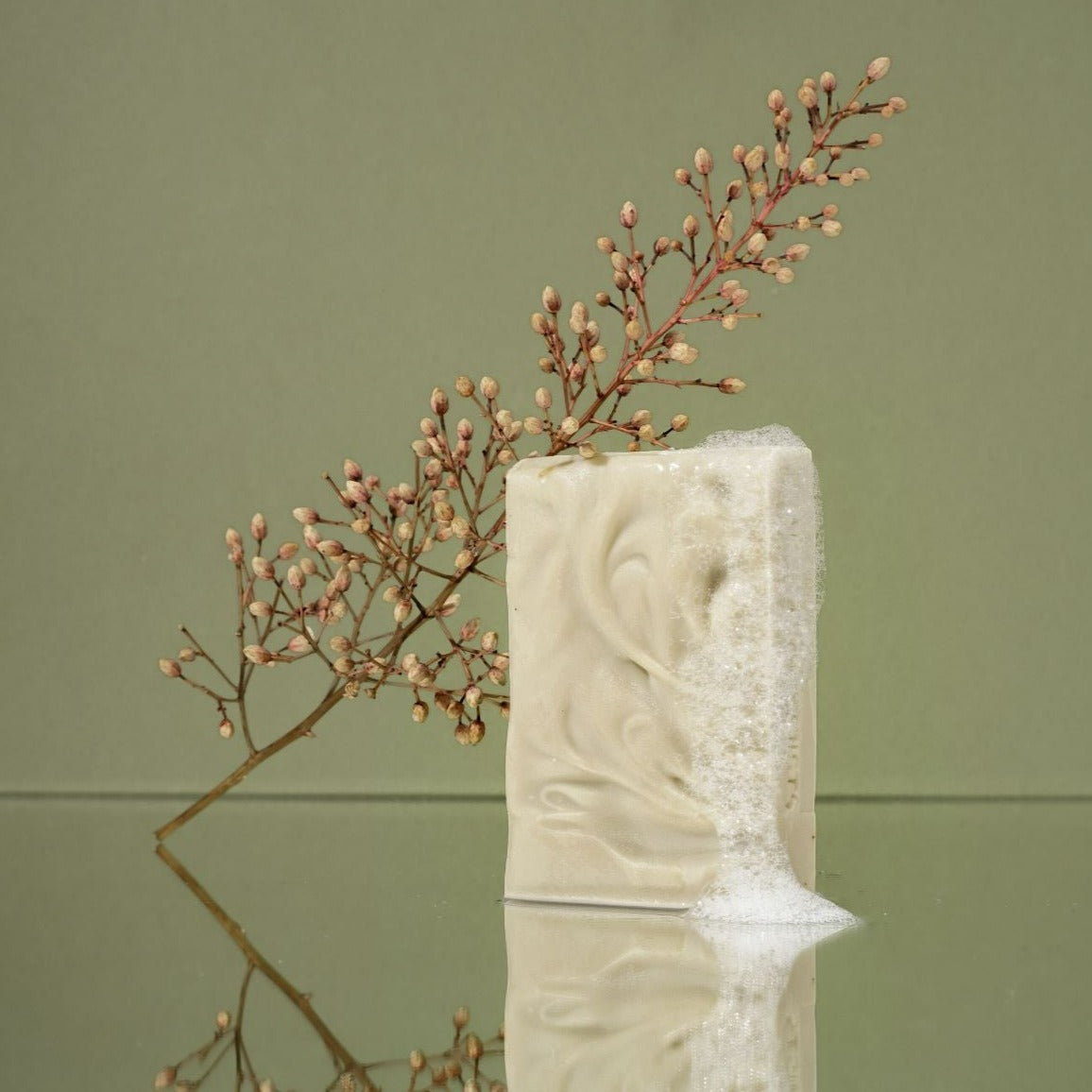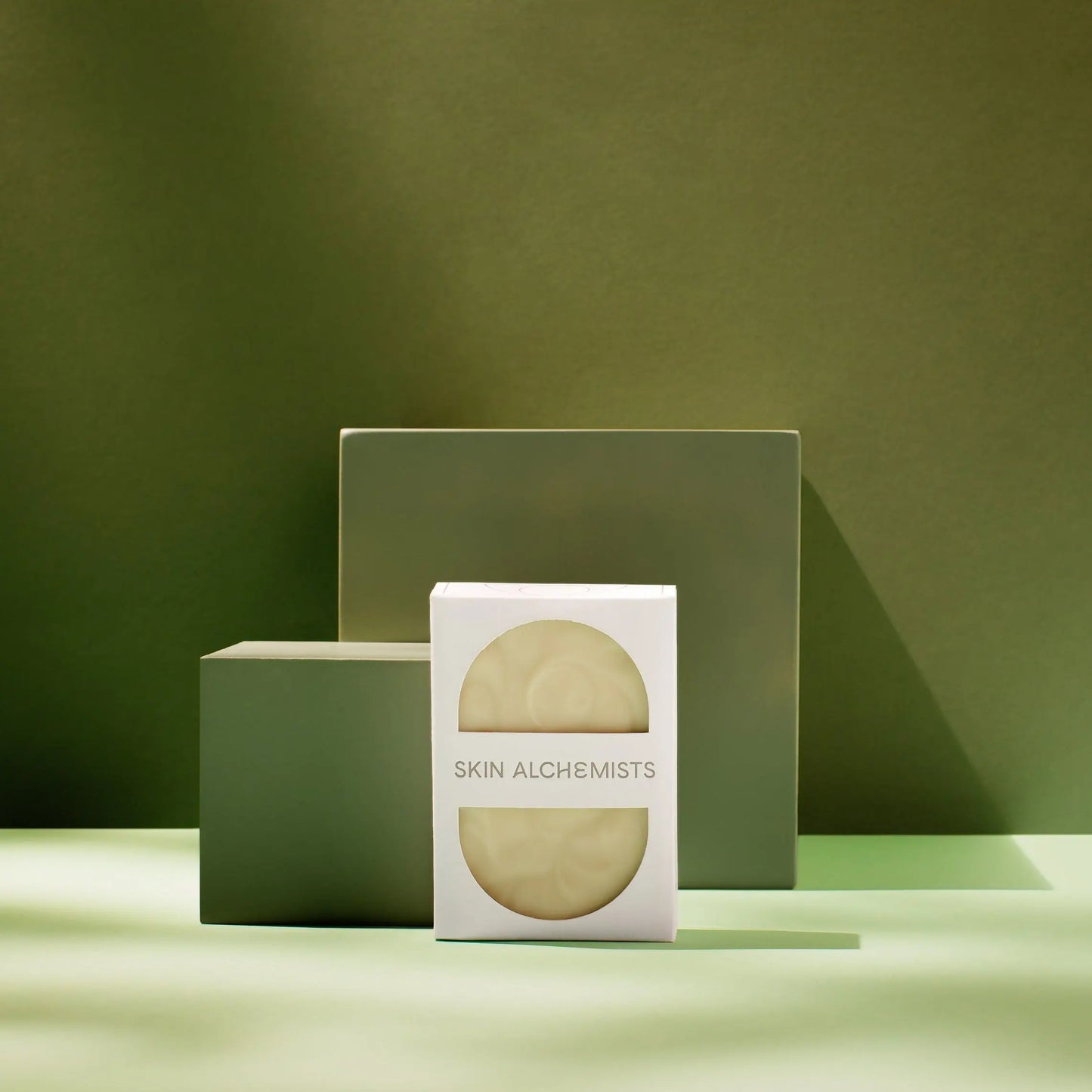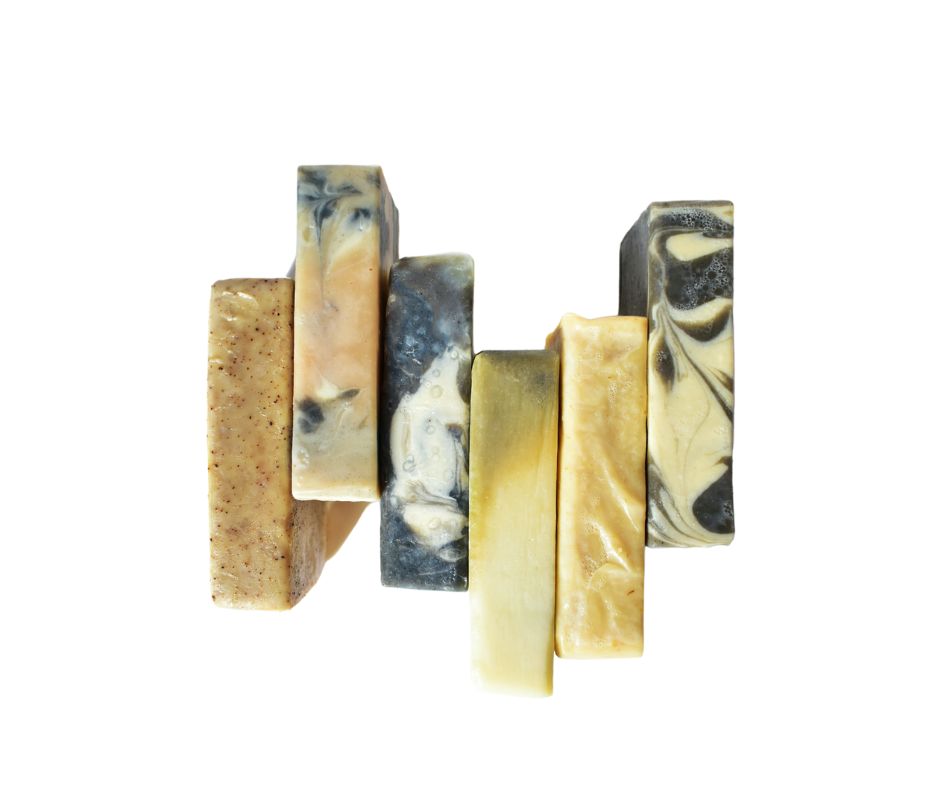 Skin Benefits
Nourishing and Soothing
Throughout the years our Alchemists have perfected a base formula unique to our soaps. A synergistic balance of Coconut and Castor oils which gently, yet effectively cleanses your skin with a luxurious creamy lather. Teamed with a deeply nourishing and moisturising blend of African Shea and Cocoa Butters infused with Pink Himalayan salt.
Due to the high content of virgin olive oil, we cure our artisan soap bars for a minimum of 6 weeks to obtain the optimal hard, longer lasting bar with a gentle creamy lather.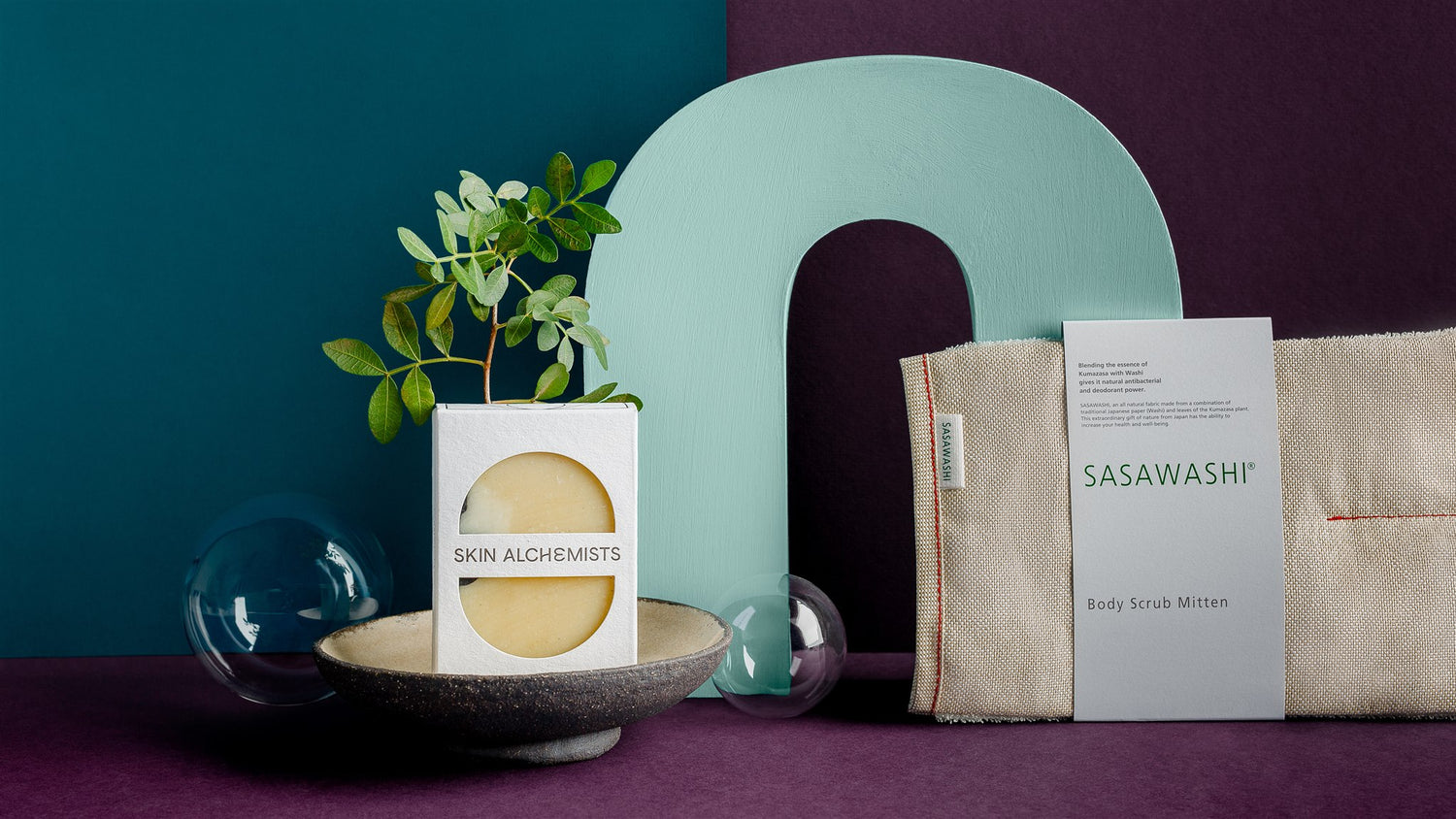 Gift Ideas
Pair a soap bar or two, with a handmade cernamic soap dish, or a sasawashi exfoliating body mitt.